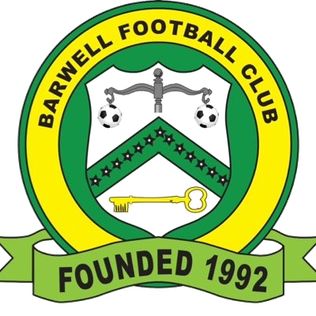 Dafuge Challenge – Barwell FC – 2021-2022
Roster : Table : Fixtures : Finances : Transfers : Vision : Past Positions : Preview
Manager Profile–Attributes : Club : Stats Teams–Players : Awards : Best 11 : Records
---
Going into our second season at Barwell I had two main goals. The first was to gain promotion and the second was a decent Cup run to help with our finances. On the league side we hung around mid table the for the first 5 weeks or so. Then we climbed up into a playoff spot and never left it for the rest of the season. Going into the last match day we only needed a draw to win the league. We beat Braintree 2-0 to win the league and gain promotion! In the FA Cup we beat Royston, Lowestoft Town, and Boston Utd in the qualifying rounds to reach the 1st Round against Sutton Utd. Unfortunately it was not our day and we lost 1-0 knocking us out of the competition. The FA Trophy though was a different story. We made it all the way to the Final where we met the team that knocked us out of the FA Cup and the promotion playoffs last year. This year though we exacted revenge and won 2-0 (Highlights) to claim the FA Trophy and pull of a Double. As a result of winning the league we have been promoted but will have to switch grounds. Due to league rules we will be moving from Kirkby Road to Liberty Way in Nuneaton. I also claimed the manager of the year award.
Roster wise we had many players in throughout the whole year on trials. We were able to get some good players from Premiere League clubs whose youth contracts just expired. Dermot Mee, Imaad Sankoh, and Lestyn Hughes are all youngster from the top division. Jordan Cranston and Sam Barnes are two good non contract players we got later on. Theo Widdrington was out of contract from our parent club Bristol so we snapped him up. We did take on Joe Budd from our parent club and he had an ok season. Was hoping to get more impact players from them but nobody wanted to come.
Financially it was a good season. We were well within our wage budget and with the prize money from the FA trophy we have a balance of 137k in the positive.
A very successful 2nd season is in the books. Going up I don't think this team is in any real danger of having to fight off relegation. I think with an added player or two we will be in the top half going for a playoff spot.
Fans Goal of the Year: