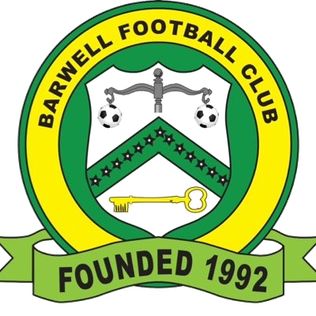 Dafuge Challenge – Barwell FC – 2028-2029
Roster : Table : Fixtures : Finances : Transfers : Vision : Past Positions : Preview
Manager Profile–Attributes : Club : Stats Teams–Players : Awards : Best 11 : Records
---
I fully expected the club to have a much stronger showing this year. With Juan Carlos being swiped away before the season I was not sure if we would get promotion though. The club came out strong out of the gates and spent pretty much the entirety of the season in the top 3. While Burnley did run away with the league we were able to finish in 2nd and earn automatic promotion to the Premiere League!
The focus for the club was the league and getting promotion this year. With that the Cup runs were pretty short. In the FA Cup we were knocked out by Arsenal in the 5th round and the EFL Cup was even shorter as we went out in the 2nd round to Norwich.
The biggest move of the year came a couple games into the season when Inter came in with a bid of 28 million for Juan Carlos. My board auto accepted it and with that our best player was gone. We got some real strong starters on free in Adis Sehic(Bayern Munich), Antonello Meneghetti(AC Milan), Garnik Torosyan(Alashkert), and King Ogunde(Porto). Our defense was boosted by loans of Liam Edwards(Fulham), Taylor Elliot(Man U), and Aarron Butterworth(Southampton). Fugi(PSG) came back on loan again after a year away. In January we started spending some of that money for Juan Carlos by brining in youngsters Jairo Reyes(Oriente Petrolero) for 675k, Chris Nestor N'Gouinda(Monaco) for 4.4 million, Mohamed Benali(FAR Rabat) for 575k, Sean Kirk(Chester) for 450k, Khaled Gacem(CABB Arreridj) for 12.5k, and Amir Daghestani(Zob-Ahan) for 375k. We also sold Joel for 6 million to Brighton and Turgut Kasal to Sheffield for 2.9 million.