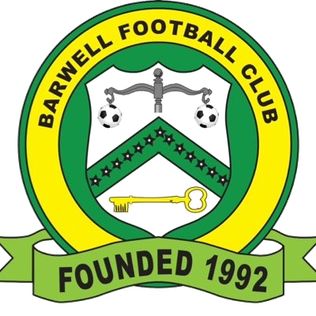 Dafuge Challenge – Barwell FC – 2027-2028
Roster : Table : Fixtures : Finances : Transfers : Vision : Past Positions : Preview
Manager Profile–Attributes : Club : Stats Teams–Players : Awards : Best 11 : Records
---
Our second season in the Championship was pretty close to the first. The squad wasn't strengthened enough in the summer and we spent the season in the bottom half of the table. We were hit hard with injuries in the second half of the year and likely would have gone down had it not been for a certain January signing. The last two months of the season we drew quite a few matches that previously we would have lost. This allowed us to hold a bit of of a padding from the bottom three. We finished the season in 17th and survived again.
With the struggles in the league Cup runs were never really in the cards. We went out early in the EFL Cup in the 2nd round to Newcastle and while we did get a couple wins in the FA Cup we ultimately fell in the 5th Round to Luton Town.
As for transfers we grabbed a couple players on free in Sebastian Sundet(Man Utd), Adam Knowles(Arsenal), and James Adebayo(Newcastle). We did pay to get Zie Kouamelan from ASEC Mimosas for 250k. The loan market was also heavily relied on. Glauber Gomes(Arsenal), Darren Recci(Bournemouth), and Tomasz Szala(Norwhich) were all brought in for the year. Tom Eiselt(Fulham) also agreed to return for a second year on loan. The January window was when we got our guys. The main target was Juan Carlos(Real Murcia) whom we had to offer a high salary to keep from going to Valencia. He came on free. We also brought in Inigo Galdos(SD Eibar) for 600k, Barry Conn(Crusaders) for 625k, and Isaac(Fluminense) for 325k. Joao Feijao also joined on free. A couple of nice sales out were Jude Banjo to Preston for 205k and Robert Taylor to Wycombe for 450k.
Fans Goal of The Year