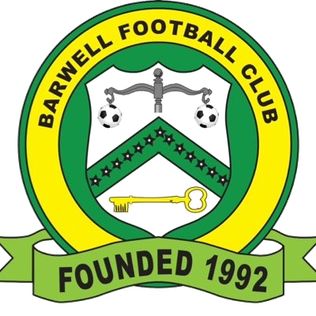 Dafuge Challenge – Barwell FC – 2029-2030
Roster : Table : Fixtures : Finances : Transfers : Vision : Past Positions : Preview
Manager Profile–Attributes : Club : Stats Teams–Players : Awards : Best 11 : Records
---
In our first season in the Premiere League I was hoping we would perform well enough to stay out of the relegation zone. The club certainly beat those expectations. We were the favorites to go back down at the start of the season but instead we got off to a decent start and pretty much beat the lower teams and lost to the top teams all year. That lead us to a really strong finish of 8th. We finished one spot out of a European slot although we did miss it by 10 pts. I was named Manager of the Year in the Premiere League and after the season ended we finished our new stadium and will be moving in next season.
It was another very disappointing season in terms of Cup runs. Huddersfield knocked us out in the 2nd round of the EFL Cup and Southampton knocked us out in the 4th round of the FA Cup. While I would like to have some success in the Cups the extra rest also helped us in terms of the league.
We definitely took advantage of the new Premiership money with most of our big signings coming in January. Thomas Lindner(Dortmund), Aaron Busse(Chelsea), Deivity(Internacional) were all important signings on free. We also bought Wesley Babino(Corinthians) for 9.75m, Wayne Gearie(Aston Villa) for 4.4m, Felix Eriksson(Malmo) for 2.2m, Francismario(Corinthians) for 18.75m, and Paulo Cesar(Internacional) for 16m. Those purchases were offset by the sales of Joao Feijao(Leicester) for 30m, Mohamed Diallo(Salford) for 2m, Zie Kouamelan(Austria Wien) for 10m, Antonello Menghetti(Brentford) for 18.75m, and Ibrahim Mohamed(Sparta Praha) for 13.5m. Those sales balanced the books almost exact with our purchases. Fugi(PSG) loan was extended another season and we also brought in James Gordon(Liverpool) and Frank Asante(Tottenham) on season long loans.
Fans Goal of the Year