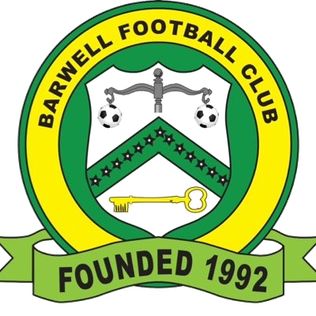 Dafuge Challenge – Barwell FC – 2026-2027
Roster : Table : Fixtures : Finances : Transfers : Vision : Past Positions : Preview
Manager Profile–Attributes : Club : Stats Teams–Players : Awards : Best 11 : Records
---
After back to back promotions in League Two and One I knew coming in it would be a tough job to stay up. We spent the first two thirds of the season in or around the relegation zone. Luckily we did find some form the last two months of the season and with two matches to go we were able to secure a spot out of the relegation zone.
In the Cups this year we made it to the 3rd Round of the EFL cup where we fought Liverpool hard but lost on penalties. In the FA Cup we were knocked out in the 4th round by Hull City. I wasn't to worried about the Cups this year though as I really wanted to focus on avoiding relegation.
I knew Patrick Bonsch would be attracting interest after two very good years. In the preseason though Aston Villa came in with a large offer of 13 million and a 50% future fee. That was too good for the club to pass up so we accepted it. I brought in Patrick Kashindi(Wolves) to replace Bonsch and also added Amir Ben Youssef(Arsenal) and Logan Easthope(Chelsea) on frees. Went strong on loans again with Fugi(Manchester United), Ken Kretzschmar(Reading), Scott Hutchinson(Southampton), David Bradshaw(Norwich), Matty Miller(Arsenal), Tom Eiselt(Fulham), and Alexey Yeremeey(Derby). Definitely more than I wanted but they were needed. In January we got Mohamed Diallo(Fello Star) and Ibrahim Mohammed(Al Hilal) for free and then bought Gaoussou Bah(ASEC Mimosas-31.5K), Joel(Parana-160k), and Mirsad Hasanovic(Celik Zenika-600k). These January signings all played well and I don't think we stay up without them. In addition to Bonsch we also sold long time left back Mike Gordon to Rotherham for 185k.
While it was not for sure for a lot of the season anytime you can avoid relegation after going up its good. We left our mark on the league as well setting the leagues Worst Discipline record. A big upgrade this year was the board allowing us to scout the entire world. We also upgraded our youth and training facilities. Longtime assistant manager Chris Llewellyn was hired as Exters manager midseason. He was fired after.
Fans Goal of the Year