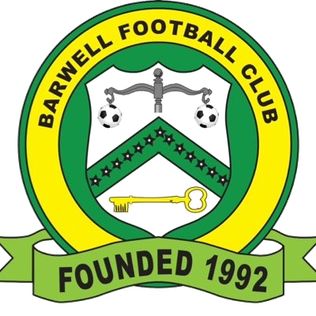 Dafuge Challenge – Barwell FC – 2020-2021
Roster : Table : Fixtures : Finances : Transfers : Vision : Past Positions : Preview
Manager Profile–Attributes : Club : Stats Teams–Players : Awards : Best 11 : Records
---
The first season in charge at Barwell was quite successful. We had a tough start to the season and were in and around the relegation zone the first ten games and then we started getting things together and doing well. We were knocked out of the FA Cup early via Fylde and Notts County got us in the 1st Round of the FA Trophy so no real Cup runs. We did set the league record for draws as we were competitive in most matches.
Financially the club spent the season losing money and despite an injection of money mid season from the board we finished a couple thousand in the red. We had good control of the wage budget. A big sticking point was the contracts for Tristian Dunkley and Brady Hickey. Two players on massive contracts for little quality but accounted for almost 25% of the wage bill. I tried to move them all season but they wouldn't sign elsewhere.
Roster wise I tried to get a new starter for all positions on free. We constantly had players in on load all through the season. The good news was half way through I was able to get the board to organize a U23 team so all the trials weren't mucking up the first team training.
We were able to finish the season in 5th spot and in the playoffs. Unfortunately we ran in Fylde again and lost away ending our season while they gained promotion.
A good first season though. Hopefully we can pickup a couple more players now that we can get Hickey and Dunkley off the books. Really want to make a cup run to help in finances next year
Top Players:

Jake Askew – Came over on free from Chelsea. Had a good season but is looking for a large raise. Not sure if he will return
James McQuilkin– Free from Telford. James was instrumental in the midfield setting up the attack. Set a team record with 17 assists on the season.
Mitchell George– Free from Burnley. Mitchell was out top scoring threat netting 20 times and setting the team season record.
Matthew O'Neill– Free from Burnley. Matthew had a good season on the wing. His numbers weren't fantastic but he came up at important times quite a bit.
Fans Goal of the Year: