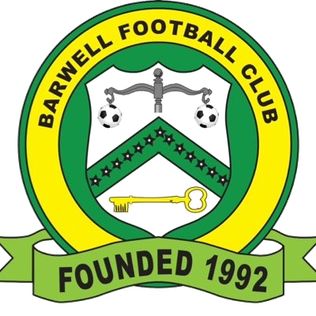 Dafuge Challenge – Barwell FC – 2022-2023
Roster : Table : Fixtures : Finances : Transfers : Vision : Past Positions : Preview
Manager Profile–Attributes : Club : Stats Teams–Players : Awards : Best 11 : Records
---
Going into our first season the National League I never expected the squad to really struggle near the relegation zone. I figured we would be a good mid table club who had a chance at the playoff. The club completely exceeded those expectation though. Up until Christmas we only had one loss in the league and finished with only four on the season. We did have fifteen draws on the season though which is what kept us from running away with the title. Again we came down to the last day of the season needing a point to take the title. We got a win and secured a the League Title and consecutive promotions. We will be in League 2 next year! In the FA Cup we beat Hednesford Town, Bolton, and Walsall to get to the 3rd Round where we drew Man City at home. I expected to get smacked but the team did great. We held them off the board for 75 minutes before they broke through. We tied it up 10 minutes later but then conceding a minute later and falling 2-1 (Highlights). I had a goal of defending our FA Trophy this year to bring in more prize money. We did so without much trouble. Eventually we met Chelmsford in the final and defeated them 4-0 (Highlights) even though the Chelmsford manager saying we weren't that good after the match. Along the way we set the Cup record for goals scored. With the win we secured our second consecutive Double! We are also going Professional and expanding the stadium with moving up a league and. I was also voted Manager of the Year.
I did my best to raid former premiere league youngsters who were out of contract again. Mike Gordon, Terry Taylor, Elijah Dixon-Bonner, and Max Thompson were all players we got early in the season. James Ball wasn't from a Premiere club but was a very good addition. Joe Budd and Kieran Phillips both were loaned from our parent club Bristol but I did expect more from them. I think its time to look for a new parent club. Lee Hoskins was an important loan from Ipswich who I'm hoping to sign once his contract ends. Quite a few trials in this year as well but not many finds. After the season ended we were able to poach Jack O'Reilly, Will Houston, Erkan Yilmaz, and Andre Nelson from their Premiere league clubs before their contracts expired and will feature next season.
The club is in a great spot with finances with a positive balance of 460k. The Man City match was the big earner garnering us nearly 200k itself between the gate and TV money.
With two straight promotions I am really interested to see how the club will do in League 2.
Fans Goal of the Year: