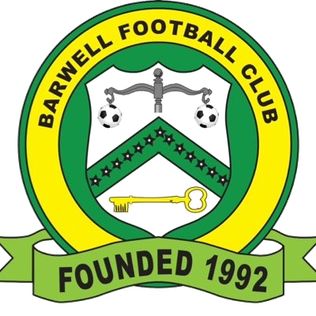 Dafuge Challenge – Barwell FC – 2024-2025
Roster : Table : Fixtures : Finances : Transfers : Vision : Past Positions : Preview
Manager Profile–Attributes : Club : Stats Teams–Players : Awards : Best 11 : Records
---
Starting our second season in League Two we got off to a hot start not losing a match the first two months of the year and taking the top spot in the league. We did have a little out of form patch in October but outside of that time-frame making the playoffs was never in doubt. A couple of teams pushed us for the top spot but in the end we won the league and gained promotion to League One with a couple games to spare! We did have some takeover rumors but nothing came of them.
We had a better run in the Cups this despite no hardware. In the EFL Cup we made it to the 4th round after impressively beating Crystal Palace(Highlights) away and then losing Huddersfield. We topped our EFL Trophy group and got to the South Semifinals but were knocked out by Oxford United. I was hoping for a a couple extra matches in the FA Cup to help with finances. We did make it to the 3rd round before Cardiff knocked us out.
We picked up a couple players out of youth contracts on free. The big one was Patrick Bonsch(Liverpool) and then Anthony Matthews(Cowdenbeath). Both saw good minutes at either fullback. We also picked up Marcin Klusek(QPR), Tyrese Fornah(Oldham), and Will Russ(Leicester) were other important free pickups. We actually paid 1.5k to get the chance to sign Turgut Kasal(Birmingham) before the free signing period due to interest. We really strengthened the spine of the club with loans as Robbie Davis(QPR) and Tosin Johnson(Southampton) came on for the year. We also brought in wingers Alex Gilliead(Bristol Rovers) from our parent club and Jacob Edwards(Swansea) for a 2nd year. We made one signing in January and that was Dilan Markanday(Middlesbrough) on free.
A good season in the books for the club. I really like a couple of additions that were made to the team and we should do well in League One. Finished the year with the League Manager of Year award as well. Man U cam sniffing around to offer a job as well.
Fans Goal of the Year: